Homepage
Welcome to the best Gladiatus fansite
Details

Created: Monday, 06 June 2016 02:25
Written by Skarsburning
Hits: 60043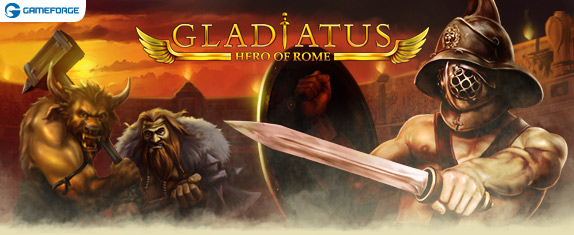 Check out Michalus' item calculator - https://en.gladiatus-tools.com/equipment. You can see what your desired item will look like in any quality color!
Latest website news
12.11.2018
I finally dinged level 120 and fought in the Alpha & Omega dungeon!!! I also immediately created the Dungeon page
Go check the Alpha & Omega dungeon page
09.11.2018
Updated site CMS to latest version
03.11.2018
Small updates on a couple of pages
22.10.2018
Updated the Desert Nightmare event page with better resolution images
08.10.2018
Fixed mistakes in the Africanus prefix
24.09.2018
Made little fixes to some suffixes materials as suggested by fans
06.09.2018
Added a few more suffixes
Added a lot of info on the Britannia page
29.08.2018
Updated even more mobs in Britannia expedition
24.08.2018
Updated Brtiannia expedition page with more info on some mobs
23.08.2018
Updated some more prefixes and suffixes
19.08.2018
Added more than 30 new prefixes and suffixes to both pages
14.08.2018
Thanks to fans from DE201 we now have more than 20 ultra high level prefixes! All uploaded to the prefix page
13.08.2018
Added a few more examples of prefix/suffix
Improved the Underworld page
11.08.2018
Added a few more prefixes and suffixes low levels
05.08.2018
Added 2 new high level prefixes - Valentine and Tiberius'
02.08.2018
Prefixes page is now completely redesigned to match the superior style of the suffix page
31.07.2018
Important! The Materials page is ready. If you want to know what are the best prefixes/suffixes to smelt in order to get a specific material just check the materials page!!! Under each material there will be prefixes or suffixes from which the highest quantity of that material can smelt. Go to the Materials page from the main menu on the left!
25.07.2018
All known to me suffixes are now up on the page and almost all of them have required materials for forge
24.07.2018
Improved the "On the Nile" event page
23.07.2018
Added 166 Suffixes on the Item Suffixes page. Almost done with their material requirements too. There is also a list of Unkown suffixes
20.07.2018
Improved the main menu by splitting it into Main menu and Other menu to split the important ones and not so important ones
Improved the Foods section in the Items page. Gave some examples when it's not a good idea to combine foods
Conquering the source of the Rhine event page is fully completed and my most successful yet
19.07.2018
Updated the Conquest for the Source of the Rhine event with more info as the event progresses
Worked on the Suffix page and added 80 suffixes. 64 for tomorrow to upload