Gladiatus Orange drops
Details

Created: Tuesday, 02 August 2016 22:46
Written by Skarsburning
Hits: 5731
Gladiatus Orange drops
So the most important part of the game. Orange drops. Well maybe forging is the big source of godly gear now but a good drop from a boss is still worth a lot. Especially with the new conditioning feature.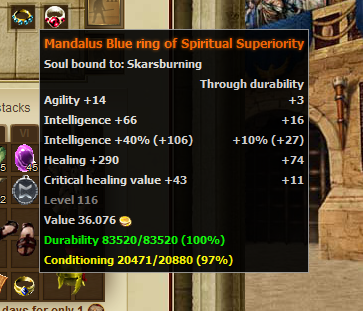 Below are my ever-growing gallery of orange drops but unfortunately this is not my entire orange drop collection, just the one i screenshotted and preserved
So far I have drops from:
Tatzelwurm: 21
Externsteine mobs: 5
Wrath Mountain: 5
Seidr: 1
Dragon: 17
Dracolich:
So there is a reason for all this. I personally think that Wrath Mountain has the most % to drop an Orange but you fight it just a couple of times a day while Tatze and the other expedition bosses you farm tens of times a day so even with a lower chance they will drop the most oranges.
 {gallery}Gallery/Orangedrops{/gallery}