Alpha & Omega
Details

Created: Sunday, 31 July 2016 23:08
Written by Skarsburning
Hits: 14727
Alpha & Omega
Alpha & Omega is the last dungeon in the game. It is only for the highest level gladiators. It is also the longest - 20 dungeon points.
Entry level: 120
Dungeon points to complete: 20
Enemy and boss levels: 129-131

Minions item level drop: 127-132

Boss item level drop: 128-141

Parent Expedition: Dragon Remains

Advanced Dungeon: Yes, This is the Advanced Dungeon of Late Revenge (Level 112)
Previous Dungeon: Late Revenge (Level 112)
Next Dungeon: None, this is the last and the highest level dungeon in the game
Description

Remains of long dead dragons lay all about this vale. Only the centre is excepted, as a ritual site has been constructed. Long before you see the site, you can feel its energy and power. But the evil can also be felt, the evil that seized possession of this power.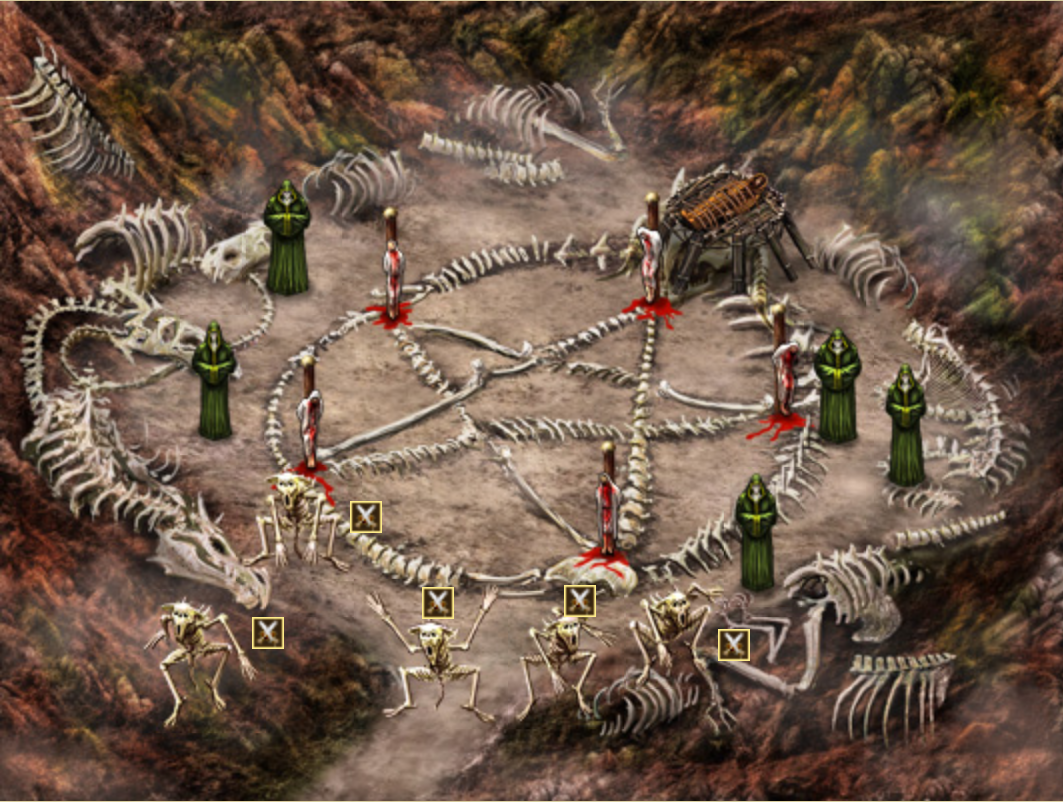 Quests

1. Shatter the bones
2. Kill the approaching servants
3. Release the victim
4. Stride through the fire
5. Light and shadow
6. Close the circle
---
You go into the circle and you see that Bone Golems are in your way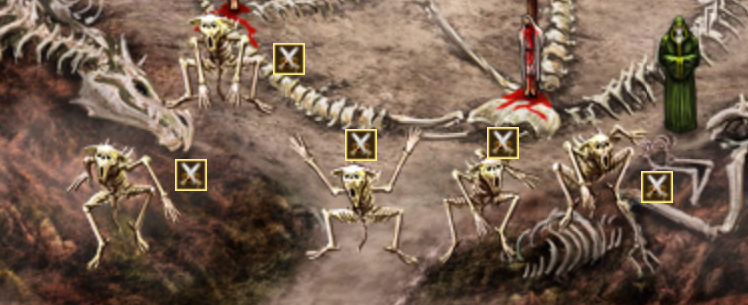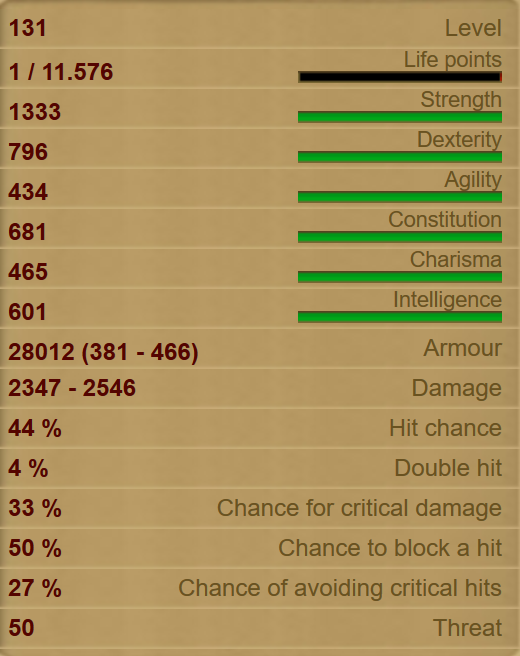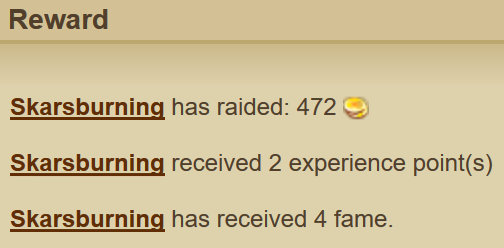 Once you kill all 5 you will complete the quest

---
5 Black Warlock servants are standing between you and the victim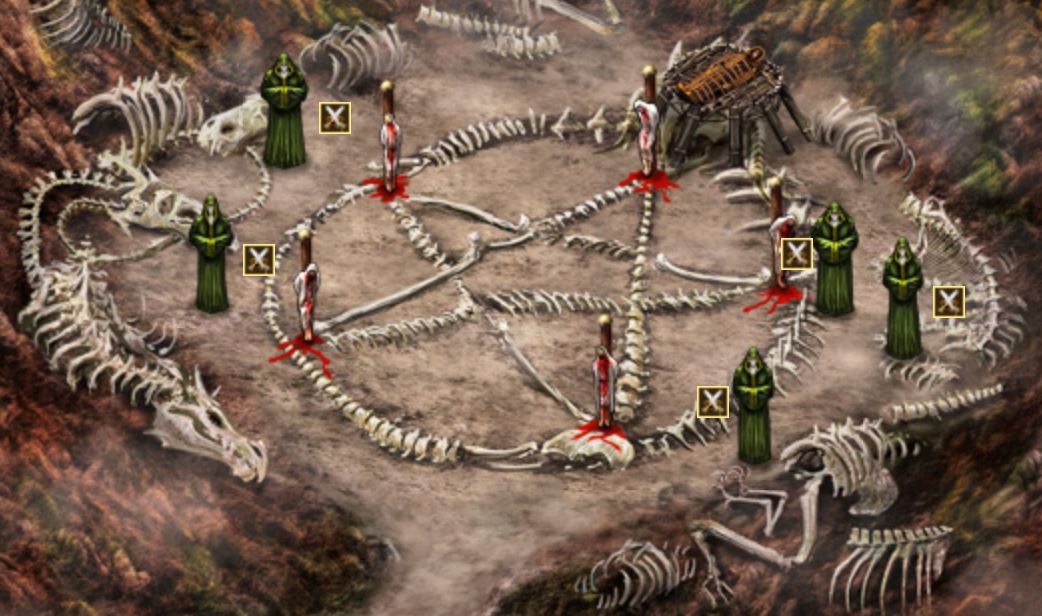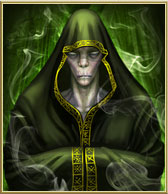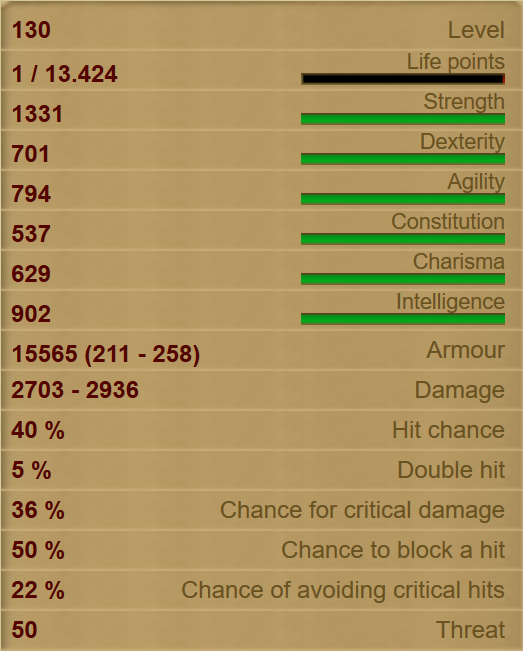 After you kill all 5 Black Warlocks you complete quest #2

---
You have now reached the victims on the poles but they are no longer alive or worth saving. In fact, they want to kill you. You have no other choice but to strike them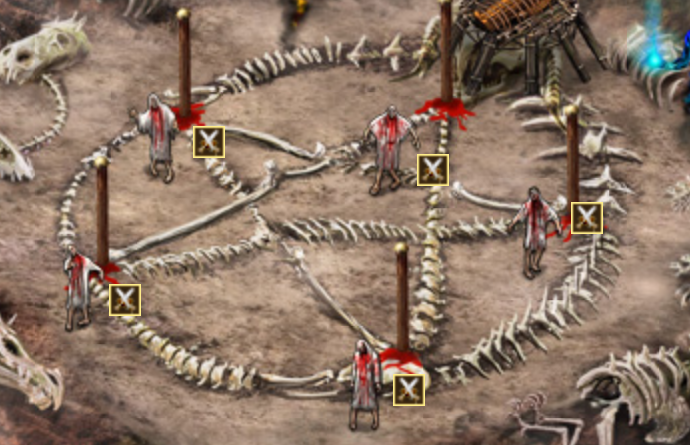 5 Victims ahead of you. You strike with no remorse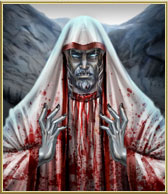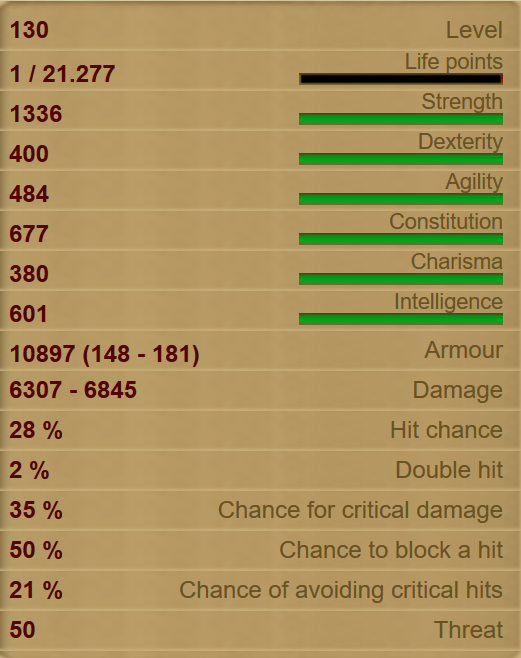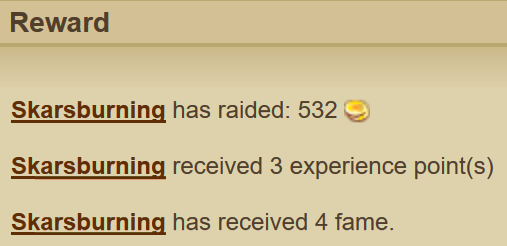 Once you kill all 5 victims you will complete the 3rd quest

---
You move on to the pyre. 2 Demons are now in front of you. One red and one blue.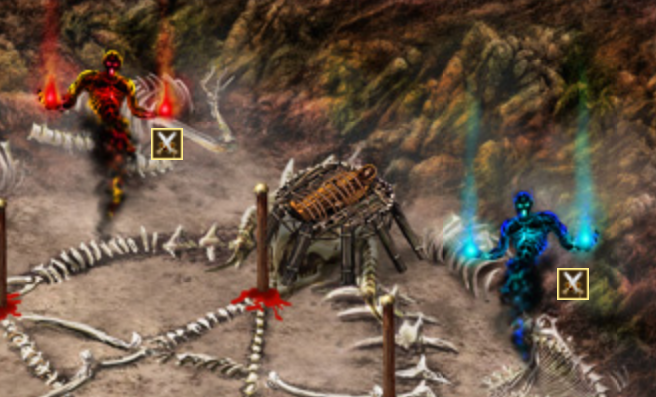 You attack the red one first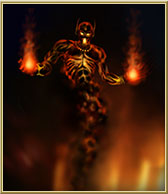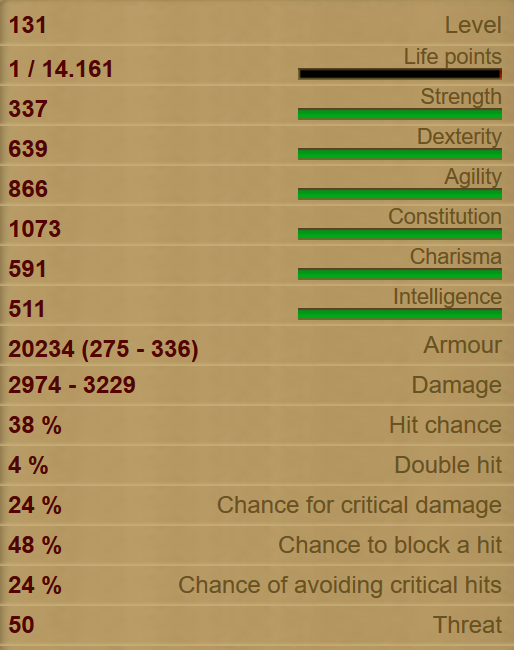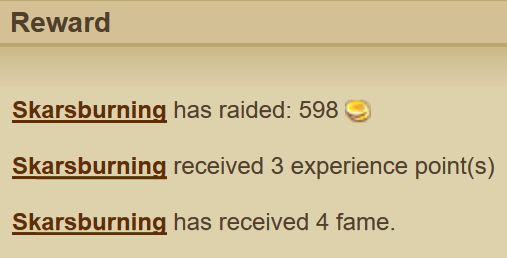 And you attack the blue one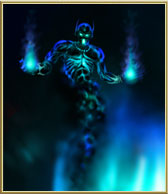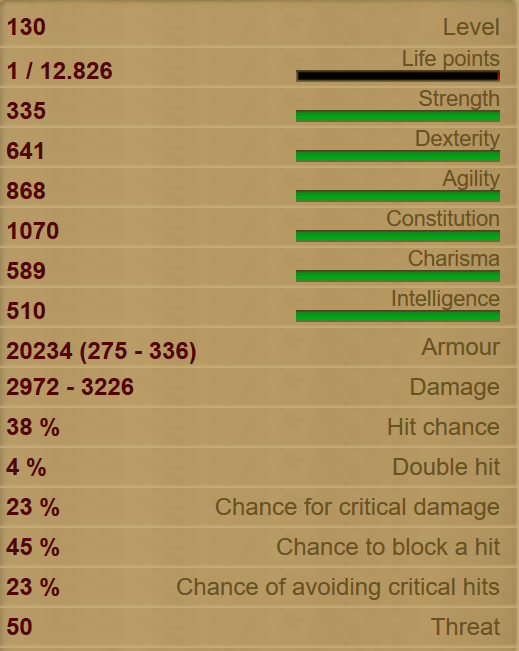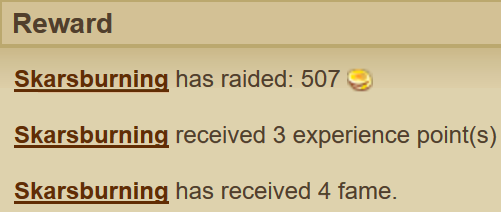 Once you kill both demons you will complete quest #4

---
From the corpses of the two demons, light and shadow witches arise. They both seem to be aggressive towards you. They attack you immediately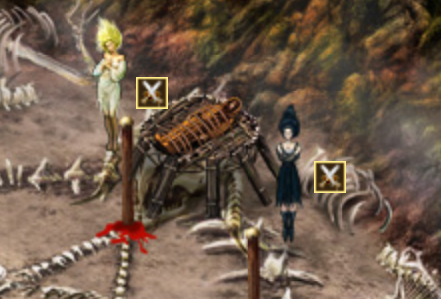 First you slay the Light witch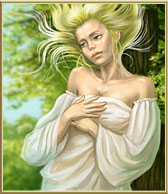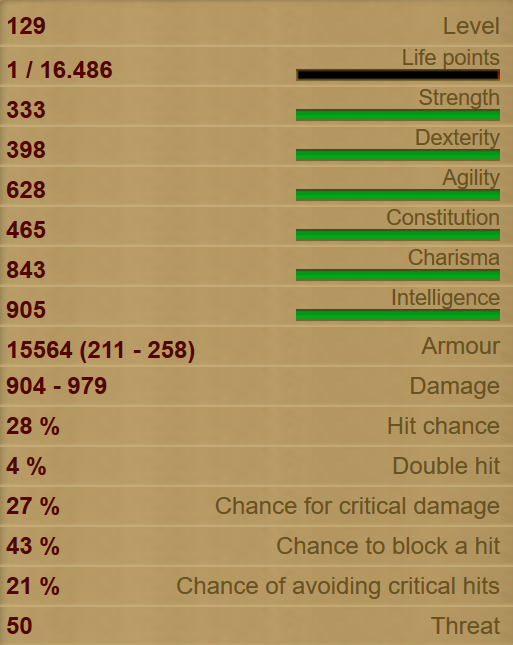 Then you attack the shadow witch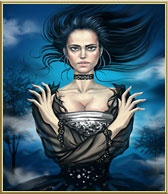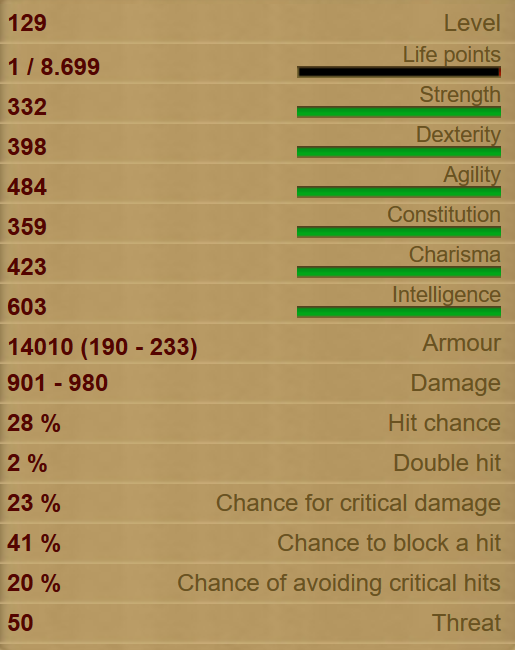 Killing the Black Witch completes quest #5

---
Killing the witches completes the circle. Unimaginable horror spawns in the center of the bone pentagram. A huge bone dragon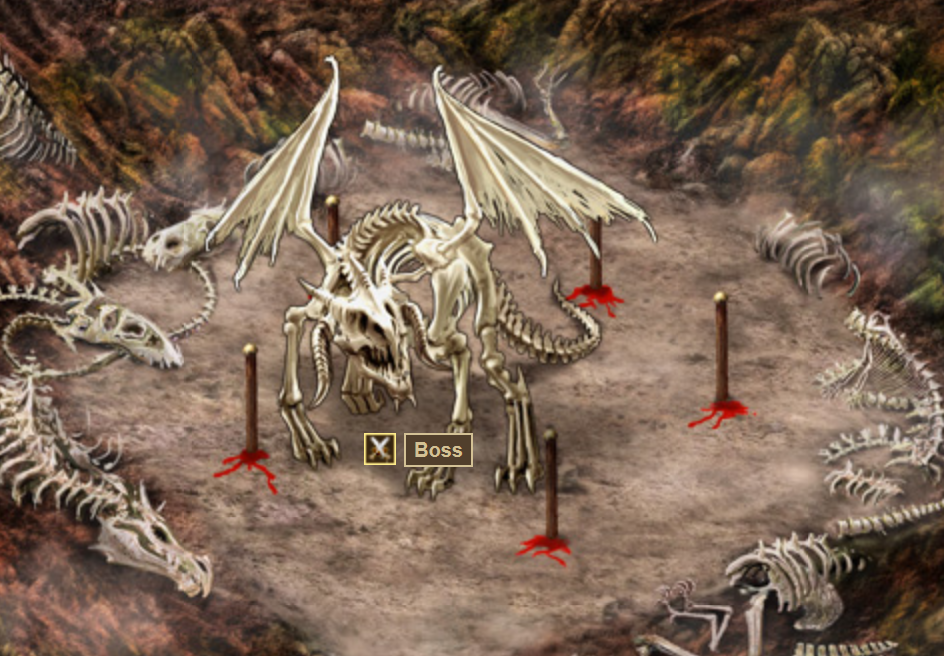 The dragon is so huge that you cannot run away so your only choice is to attack