Temple of Perdition
Details

Created: Tuesday, 26 July 2016 14:28
Written by Skarsburning
Hits: 11493
Temple of Perdition
Temple of Perdition is the first African dungeon. Entry level is 20 but you have to be really well prepared before coming over here. Extremely well geared you might be able to get through to the boss but killing him would require a lot more. I would suggest coming here in your 25th Level and really well geared or on level 20 but to farm until the boss and then reset. Minions are still good source of experience and items. Try searching for Rayols or Uróthiens items in the Auction House, they are really high in damage.
Entry level: 20
Dungeon points to complete: 7
Level on which you can complete: Extremely hard boss. Minions are hard but still a lot weaker than Themba. If you are slowly paced, extremely well geared you might be able to down him on 23-24 level. Here is a screenshot of the setup of Themba kill on level 24 - here.

Enemy and boss levels: 29-31
Minions item level drop: 26-33



Boss item level drop: 29-39

Parent Expedition: Voodoo Temple
Advanced Dungeon: No
Previous Dungeon: The Cave of Dark intrigue (Level 15, Italy)
Next Dungeon: Abducted (Level 25)
Description
Impressive what the primitive Umpokta have done here. Sophisticated defence fortification and traps await every uninvited visitor to this place of pagan voodoo. For every courageous and overestimating adventurer this will be the time of their life or their death.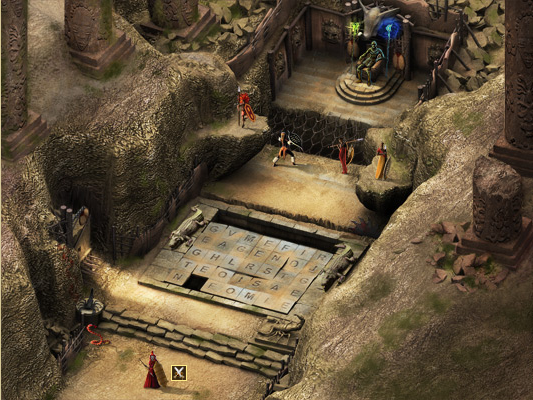 Quests
1. Deactivate the suntrap

2. Bypass the collapsed way

3. Fight and get 4 shields to safely pass over the abyss
---
Attack the Tribal warrior
and Quest is completed

---
There is a collapsed way ahead but 2 Crocodiles are guarding it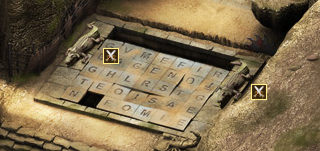 You attack
You have to kill only one of them to bypass the collapsed way

---
You see 4 Tribal Warriors ahead and an abyss behind them. You decide to kill them and use their shields so you can cross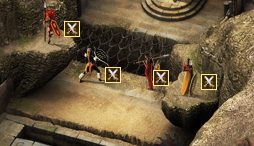 Attack!
Kill all 4 and...

---
You leap through the abyss using the shields as help and you find yourself before a huge throne and the tribal leader sitting in it..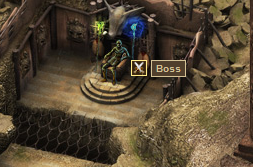 Item Level drops: 30-37