Micro Events
Details

Created: Thursday, 07 December 2017 17:37
Written by Skarsburning
Hits: 7017
Micro Events

The gods look favourably upon us!
Micro events are non-official events lasting 48 hours that do not involve costumes or event expeditions but temporary buffs. Here are some examples:
-20% Ruby cost for Centurion
or
+40% gold loot on expeditions
-50% regeneration time for expedition points
+50% expedition points
or
1.25 times success when forging
-10% forging time
or
+200% experience points for the attacker in arena battles
+200% experience points in dungeons
+30% experience points on expeditions
Here is another good example of a very nice Micro Event. This is actually the best Micro Event we've seen so far.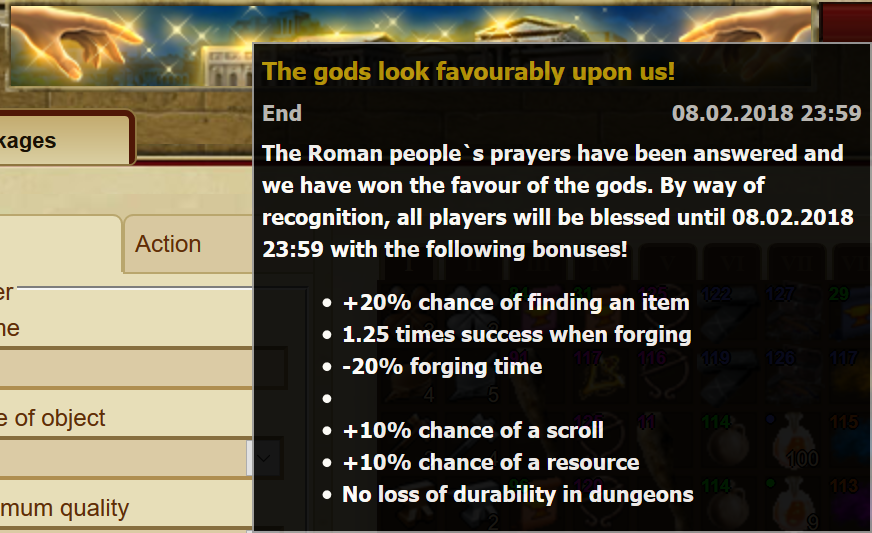 These are just examples. There are many more combinations. These events are common and almost every week
Here is the official EN thread for announcing Micro Events - http://board.en.gladiatus.gameforge.com/board477-news-announcements-and-rules/board478-news/49437-micro-event/index3.html#post473939
You can find past info in the Events tab next to News