On the Nile bank
Details

Created: Friday, 29 July 2016 18:55
Written by Skarsburning
Hits: 13713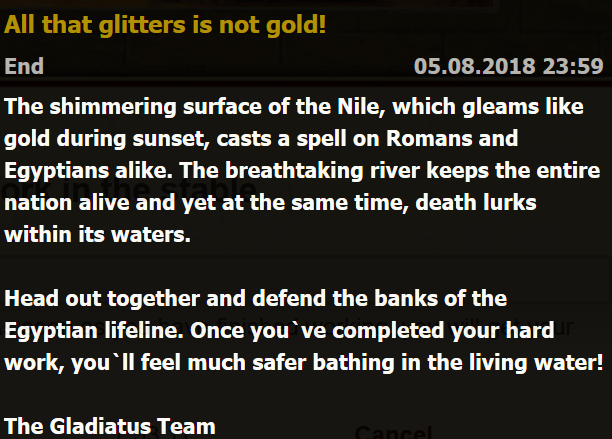 Event takes place between usually end of July or early August
02.08.2017-16.08.2017
23.07.2018-05.08.2018

"The shimmering surface of the Nile, which gleams like gold during sunset, casts a spell on Romans and Egyptians alike.
The breathtaking river keeps the entire nation alive and yet at the same time, death lurks within its waters.
Head out together and defend the banks of the Egyptian lifeline.
Once you've completed your hard work, you'll feel much safer bathing in the living water!"

Participating in the even can grant you a costume:
Ra's Light Robe's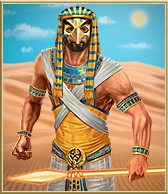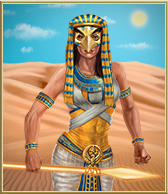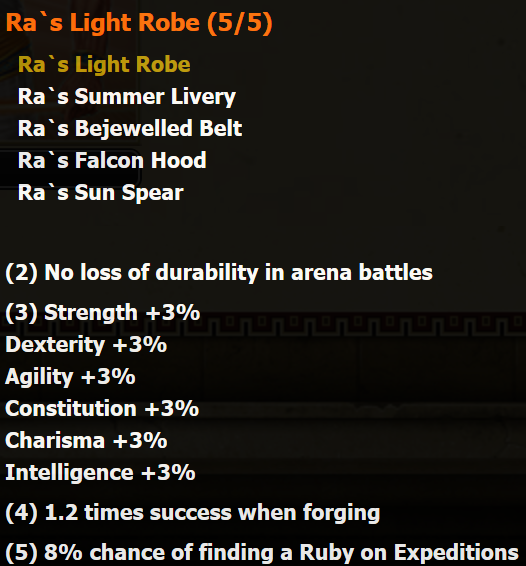 The Event itself is an extra Expedition

Nile Goose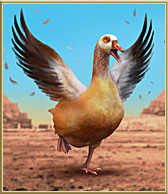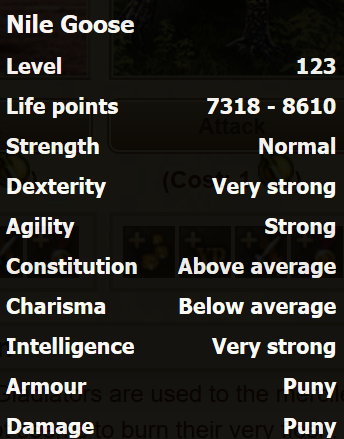 Nile Lizard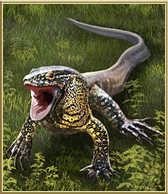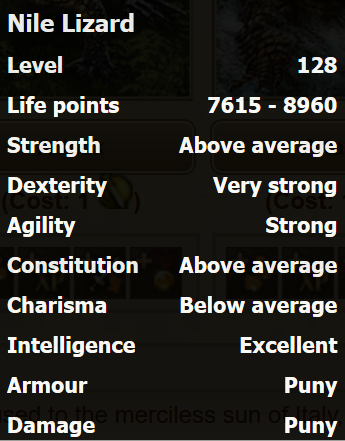 Nile Crocodile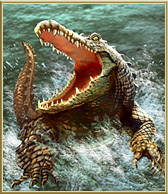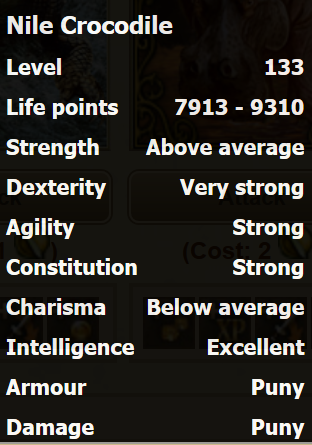 Nile Hippo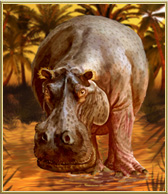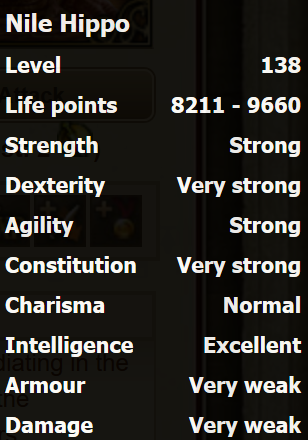 Some event facts:
Event starts at 0:00 your server time zone (not GMT +1 German time like other events) and then the points replenish again at 0:00 GMT +1 time so if you are on a server with GMT+2 +3 etc you can spend as many points as you can before they replenish again at the official event start time which is the GMT +1 German time
Special event points (16 a day) to attack the opponents
Event points replenish at 0:00 GMT +1 German time no matter on which server you play
Event lasts for 2 weeks
The cooldown for attacking the event expedition mobs cannot be reduced in any way and is 5 minutes even on speed servers
Only the first attack of the day has a chance to award a piece of the Ra's Light Robe event costume
Do not be afraid if you don't get a costume piece few days in a row. You will 100% get the costume if you participate in the event every day
Event expedition mobs are generous on gold and XP and have low damage that can barely penetrate high level gladiator armors but can be very challenging on low-mid levels
When all event points are used, you'll be able to refresh your 16x for 15 or do 1 attack for the cost of 1
There is no ranking associated with this event
Event expeditions points do not replenish when you level up
Event expedition points are NOT increased by Dis Pater's Normal costume
There is a Sun Rune item that drops from mobs in the event expedition. Read more about it in Hints. Event items from the other costume events work as well!!!
Mob levels are as follows

Nile Goose - your character level +5
Nile Lizard - your character level +10
Nile Crocodile - your character level +15
Nile Hippo - boss - your character level +20
 Hints
1.  Event item - Sun Rune. Drops from the event expedition mobs. It can only be used if you have found at least 1 set part of the Ra's Light Robe set and only during the event itself. Sun Runes from previous years will work.
Sun Rune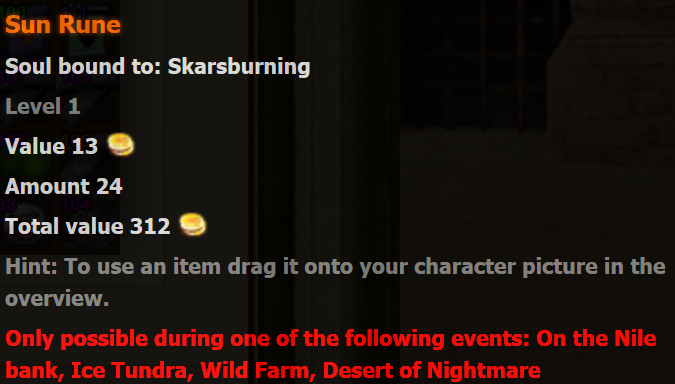 2. Activating the Sun Rune by dragging it onto your character portrait will give you one of the bonuses of the set Ra's Light Robe that you have already discovered - randomly for 1 hour length. This means that if you don't have any set pieces of the costume discovered yet, trying to apply to rune will fail and do nothing. Have in mind that the costume buffs from the Runes can stack so the more you put the length of the buff will increase. Because each rune applies random buff from the costume bonus pieces, it might take you several runes until you hit the desired buff.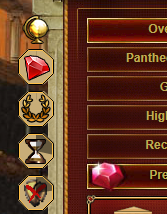 3. It is possible to activate other event items from previous events (in case you saved any) during this even such as

and

who are actually representing better event costumes than
. Mini-Pumpkin

- gives bonuses of the Mercurius' Leather Armour which contains -20% training costs and

does the same but for Bubona's Bull Armour which also contains -20% training costs. However, -20% training cost buffs from the bunny and the pumpkin DO NOT stack and only grant additional time
Bottom line - Always save some amount of event items for your next event. You don't have to spend it all on the current event - Especially Bunny and Mini-Pumpkins
4. The only way to gather Ra's Light Robe set parts is from the event expedition on the first attack of the day. The first attack of the day has a high chance of awarding a costume part but don't worry if you don't. If you play on all days of the event the costume is guaranteed.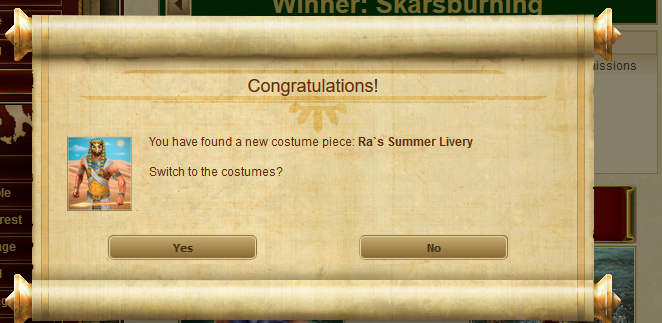 5. Just for Fun - This no longer works, it used to be working in 2017 but it is now fixed! If you used Dis Pater's Normal costume you will increase your event expedition points to 32

. However this is once a day, of you refill them with 15

you will get 16

. If you are about to activate Dis Pater normal costume, make sure to spend all your event expedition points before that as activating the costume will replenish them to 12

!!!