Gustavos Country House
Details

Created: Wednesday, 15 June 2016 22:54
Written by Skarsburning
Hits: 9502
Gustavos Country House
Gustavos Country House is the first dungeon in the game. Therefore it's quite easy. Also, it is populated with a lot of enemies but you only need to fight 3 to get to the boss!
Entry level: 10
Dungeon points to complete: 4-6 (more if quests not followed)
Level on which you can complete: 10. Easy dungeon. Could be done with what's offered from the game on level 10
Enemy and boss levels: 9-10
Minions item level drop: 9-10

Boss item level drop: 10-12

Parent Expedition: Grimwood
Advanced Dungeon: No
Previous Dungeon: None, this is the first dungeon in the game
Next Dungeon: On the Run (Level 10)
Description
Hidden deep in Grimwood, there is a path flanked by murky looking trees. A cool breeze of air gives every passer-by goosebumps. The dark presence of evil beings crushes all hope and the whole place is marked by an eerie silence.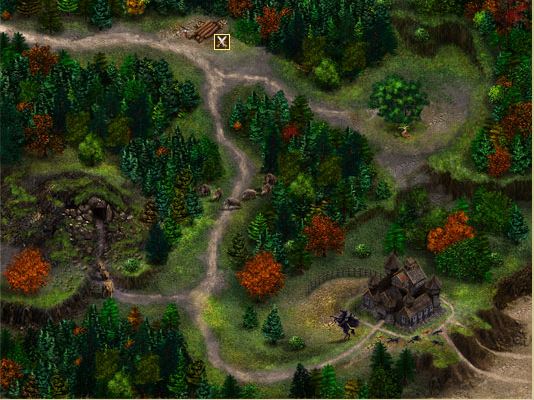 Quests:
1. Fight your way through the group of lunatic rippers
2. Fight your way to the south
---
Your first opponent is the Lunatic Ripper. Randomly there can be one or two.

---
Now that the Lunatic is out of the way, remember to go SOUTH as directed by the quest: "Fight your way to the south". This means that you don't have to kill the 8/8 or the 10/10 Medusa.

Fight the Wild Pigs. They can be 2, 3 or 4
---
 Just like the Medusa, the 3/3 XXX are also optional. You can face the boss directly. He is
Drops Item level: 10-12